Keep Your Truck in Pristine Condition with RAM 1500 Seat Covers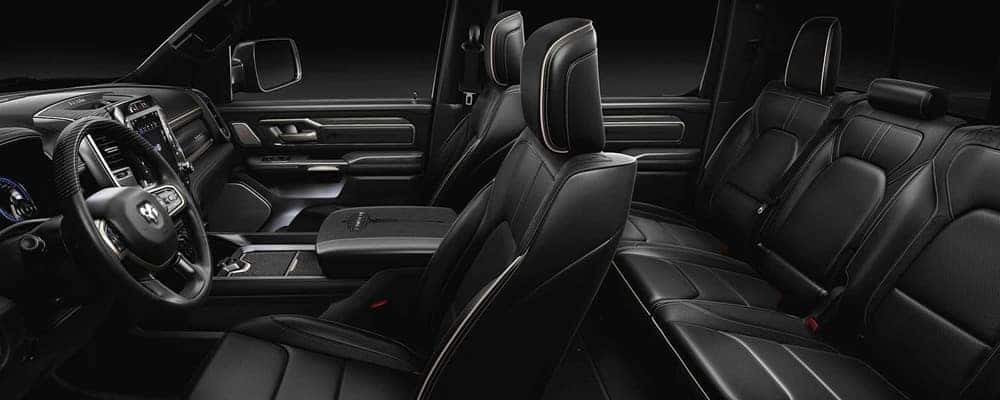 Drivers choose the RAM 1500 for its incredible performance year after year. From the great outdoors to the job site, the RAM 1500 is a staple for drivers in the Watsonville area. Because this vehicle is designed to tackle any challenge with ease, you may find that it is tough to keep the interior of your pickup clean. A great way to customize your truck and keep it cleaner is with RAM 1500 seat covers.
RAM 1500 Seat Covers Protect Your Investment
This accessory is made for both front and rear seats, and they vary depending on the 2019 RAM 1500 seat size and if you have a regular cab, crew cab, quad cab, bucket seats, or a bench seat. You can get custom fit seat covers, prefabricated seat covers, or seat armour.
Drivers have the choice of several different materials when choosing RAM 1500 seat covers. You can opt for leatherette, neoprene, or cotton blends. No matter your needs, there is sure to be an option to fit your requirements, style, and budget.
There are also Weathertech seat protectors that make use of heavy-duty materials to prevent damage from spills, mud, dirt, and other messes that can harm your vehicle's upholstery. If you have kids or pets, this is a great alternative to traditional seat covers because they are comprised of a tear-proof, waterproof material and finish.
Do you travel often with your furry friends? If so, seat covers, hammocks, and protectors are ideal. It can be difficult to remove pet hair or any other dirt your pets track in, but with this handy accessory, you don't need to worry about cleaning up that mess. Your pets can come along for the ride without causing any damage to your truck's interior.
Ready to Update Your 2019 RAM 1500?
The best part about RAM 1500 seat covers is that all you need to do is remove them and wash them, and your truck will be clean once again! If you would like to know more about customizing your ride or keeping your vehicle protected from the elements, the team at Santa Cruz Chrysler Dodge Jeep Ram is here to help. Contact us today for more information.
More from Santa Cruz Chrysler Dodge Jeep Ram
The Jeep Wrangler is a classic and beloved member of the Jeep family. What sets the Jeep Wrangler apart from others in its class is the ability to customize and optimize the Wrangler for your Watsonville off-road adventures. The Jeep Wrangler accessories allow you to get the most out of every trip, whether you…

The Jeep Cherokee is known for its rugged exterior capability on the Watsonville roads, but what's on the inside of the sturdy vehicle? Take a look at the Jeep Cherokee interior with Santa Cruz Chrysler Dodge Jeep Ram to see what kind of technology and convenience features await you inside. Then, feel free to step inside the cabin of one…

Heading out for an exciting weekend around Watsonville? Pack up your equipment, hitch up your Jeep, and hit the streets. How much can a Jeep Wrangler tow? With the 2021 Jeep Wrangler, you can tow up to 3,500 pounds depending on your configuration. Be assured that no matter what Jeep trim you choose, you'll tow…