Through the Years: A Brief Dodge Challenger History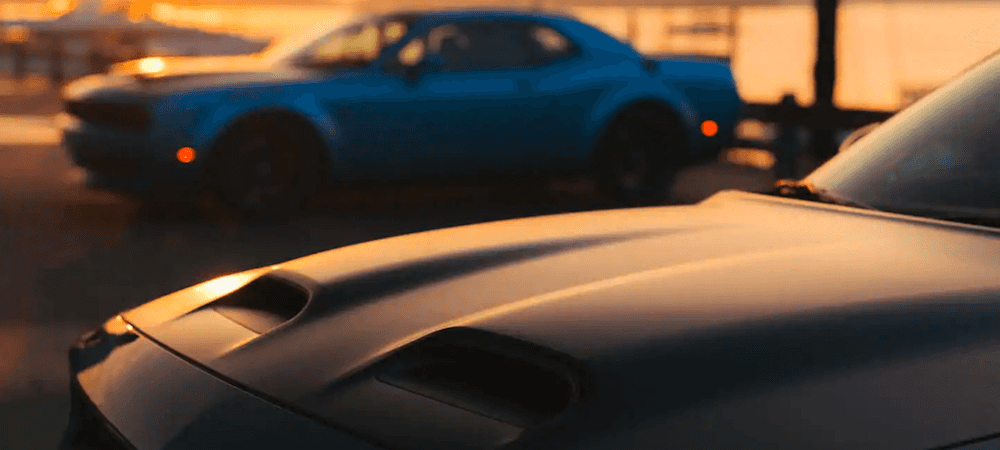 The 2019 Dodge Challenger is causing lots of buzz among muscle car enthusiasts in Scotts Valley, from its chiseled exterior and eye-catching colors to its robust performance specs and well-equipped interior. However, its reputation wasn't made overnight! Learn a bit about the Dodge Challenger's history here, including answers to FAQs like, "What year did the Dodge Challenger come out?"
What Was the First Dodge Challenger?
The Dodge Challenger first rolled onto the market for the 1970 model year. The 1970 Dodge Challenger was based on an early prototype and was offered in a variety of configurations. The base model was offered with 6-cylinder and V8 engine options in both coupe and convertible formats, while the Challenger R/T got a robust 335-hp V8. At the top of the line was the Challenger SE, which came with premium options like cruise control and power windows. From the beginning, the Challenger was a huge hit among muscle car enthusiasts.
The Dodge Challenger Through the Years
The history of the Dodge Challenger includes a variety of updates and redesigns over the years. Here are just a few highlights:
1971 – Dodge put the Challenger Coupe onto the market, giving muscle car shoppers a more affordable entry into the segment.
1972 – There were a number of changes to the Challenger for 1972, including a newly updated front grille design and premium options like leather upholstery.
1978 – From '78 to '84, the Challenger was actually a Mitsubishi import.
2008 – Dodge resurrected the Challenger for the 2008 model year, and it's been delivering genuine muscle car style and performance for a new generation ever since!
What's the Best Dodge Challenger Year?
The answer to this question really depends on your personal tastes and priorities. Some are inclined toward contemporary, high-performance models like the current Dodge Challenger SRT Hellcat, while others enjoy the classic vibes and legendary performance of the first generation of the Challenger.
Check Out the New Dodge Challenger Near Watsonville at Santa Cruz Dodge!
Want to become a part of the Challenger's history? Learn about the 2019 Dodge Challenger's price points, and then browse our inventory of new Dodge Challengers for sale near Capitola right now at Santa Cruz Chrysler Dodge Jeep Ram. Our dealership is located at 1616 Soquel Avenue in Santa Cruz, CA, and you can contact us online or by phone at (831) 824-6946. If you're interested in expanding your Dodge research, consider comparing the Dodge Charger vs. Challenger today!
Learn More About the Dodge Challenger
The iconic Dodge Challenger is back for 2022, with an impressive span of eleven available trim levels starting at $30,825 for the entry-level SXT model. It's easy to see why this American muscle car is one of the most iconic around, boasting powerhouse performance specs and zippy acceleration times–the Super Stock trim can reach 60…

The Dodge Challenger is known for its racetrack-ready performance on the Watsonville roads, but how fast can it reach 0-60 mph? The Dodge Challenger Hellcat 0-60 mph time is the fastest with an impressive 3.4 seconds. Explore the performance specs of all the Challenger trims with Santa Cruz Chrysler Dodge Jeep Ram to see just how capable the Challenger really…

The Dodge Challenger is known for its racetrack-ready performance on the Watsonville roads, but what about what's on the inside? We're not talking about what's under the hood or in the engine. We're talking about what's inside the cabin of the Dodge Challenger, specifically the interior colors. You'll be surprised at the variety of Dodge…