How Much is an Oil Change?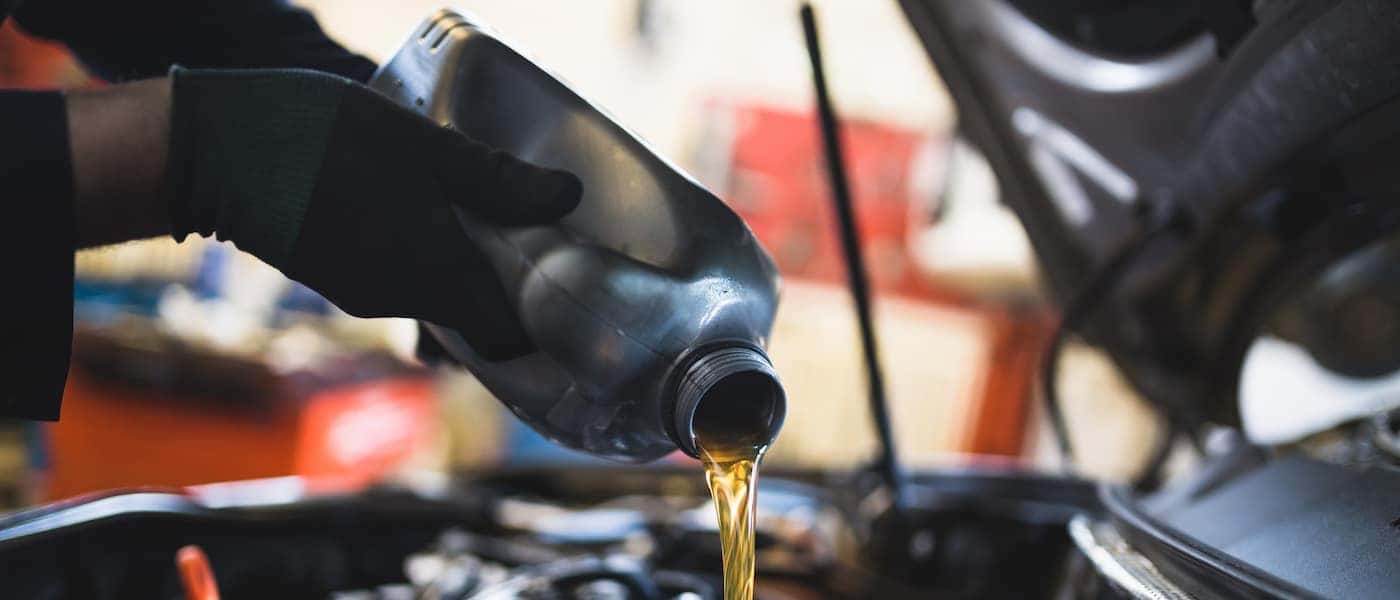 There are several factors at play when it comes to how much an oil change costs. Depending on your vehicle, the type of oil it requires, and other factors, a regular oil change ranges from $40 to $70. With that said, Santa Cruz Chrysler Dodge Jeep Ram offers frequent service coupons on oil changes, ensuring you save as much money as possible. When you consider the training and experience of our certified technicians, that value is unbeatable in the Watsonville area. For current oil change prices, contact Santa Cruz Chrysler Dodge Jeep Ram, or read more below to better answer the question, "How much is an oil change?"
How Much Does it Cost for an Oil Change?
Oil change price varies depending on your vehicle. Here are some factors that will affect the cost of an oil change:
Some cars use conventional oil, while others use synthetic oil. Typically, synthetic oil is the more expensive of the two. An oil change with synthetic oil can cost, on average, between $50 to $80. Synthetic oil lasts longer and is designed for high-performance engines, but it's not required for most vehicles. Consult your owner's manual to see if your car requires synthetic oil.
A synthetic/conventional oil blend might be a good choice. It can sometimes offer the performance of a synthetic oil at a lower price.
Service departments at Chrysler, Dodge, Jeep, Ram dealerships are often more cost effective for customers. Dealerships like us will charge little more than the cost of the oil and labor, since this is an opportunity for us to prove that we can handle any service tasks you require effectively.
Use an oil change as an opportunity to get other service issues addressed or potential problems checked out. Ask the service department if they wouldn't mind checking on your brakes, steering, or other parts of your vehicle. Experienced technicians at Santa Cruz Chrysler Dodge Jeep Ram near Scotts Valley can perform a quick inspection to keep you informed.
Why Turn to Santa Cruz Chrysler Dodge Jeep Ram for an Oil Change?
Santa Cruz Chrysler Dodge Jeep Ram near Capitola is a dependable choice for an oil change, tire rotation, or any of your other maintenance needs. A few perks we offer include:
Our experienced, certified technicians, who know your vehicle inside and out. We provide peace of mind that your vehicle has been taken care of correctly.
Maintenance plan coverage, so if your vehicle is covered by a maintenance plan, your oil changes may be included at little to no cost.
Great deals with experienced technicians. While many people believe a dealership oil change costs more than one from a corner auto shop, that's often not the case. Call us at 831-346-0562 for current pricing.
Visit Santa Cruz Chrysler Dodge Jeep Ram for a Low-Cost Oil Change
We're conveniently located near Aptos. Schedule a service appointment online to ensure a quick and efficient visit!