Why You Should Use a Mopar Oil Filter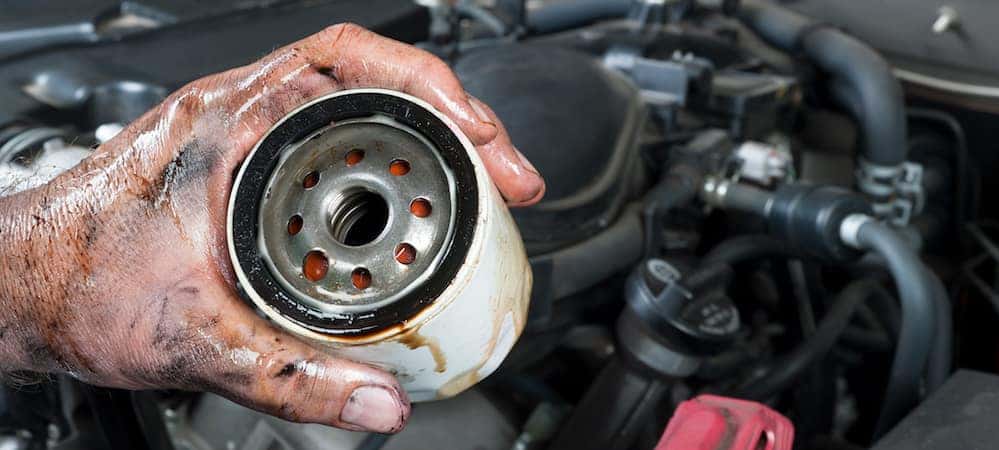 If you're thinking about saving a few bucks by purchasing an aftermarket oil filter instead of the kind made for your specific make and model, then think again. Modern Dodge and Ram engines are sophisticated machines that require attention to important aspects of auto maintenance, which is why it's essential to use a genuine Mopar oil filter. Get the inside scoop on why OEM parts beat aftermarket parts, along with what oil filters do and how often they need changing, from the service experts at Santa Cruz Chrysler Dodge Jeep Ram.
What Oil Filter Do I Need?
It is recommended that all Dodge and Ram vehicles be equipped with a Mopar oil filter in order to ensure optimal performance and longevity for your vehicle. When you bring it in for maintenance at Santa Cruz Chrysler Dodge Jeep Ram, we'll run a Mopar oil filter lookup for your specific make, model, and year to make sure your car, truck, or SUV is fitted with the right kind of filter.
What Do Oil Filters Do?
Oil filters help get contaminants out of your car's engine oil, so it stays clean and is able to help your engine achieve peak performance, efficiency, and longevity. Using an aftermarket filter or going too long between filter changes can put your engine at risk.
How Often to Change Oil Filter
The period of time between oil filter changes can vary depending on a number of factors, including:
Your car's make, model, and year
How often you drive your car
The conditions you drive your car in
The quality of your oil filter
In general, though, a quality Mopar oil filter should last for several thousand miles. If your oil maintenance light or check engine light turns on, then make sure to bring your vehicle in for maintenance right away.
Visit Our Professional Santa Cruz Dodge and Ram Service Center
When you make the trip from Watsonville to get an oil change at Santa Cruz Chrysler Dodge Jeep Ram, we'll replace your old oil filter with a genuine Mopar oil filter. While you're here, we can address your other maintenance needs as well, including checking your shocks. Our service center is open Monday through Saturday at 1616 Soquel Avenue in Santa Cruz, CA, and you can contact us at (831) 824-7474.
More Service News from Santa Cruz Chrysler Dodge Jeep Ram
Your tire pressure light will come on if you experience a flat tire or if your tires need more air in them. Whichever the case, sometimes the warning light will remain on even after you address these issues. At Santa Cruz Chrysler Dodge Jeep Ram, we understand how frustrating it can be to have a light on your dashboard all…

Ram trucks are known for delivering dependable, robust performance to drivers in Capitola, but if you're looking to take your truck to the next level, you'll want to visit Santa Cruz Chrysler Dodge Jeep Ram's Parts Department to check out our Ram 1500 truck accessories. Our wide stock of genuine OEM parts and accessories is guaranteed to help keep…

If you're thinking about saving a few bucks by purchasing an aftermarket oil filter instead of the kind made for your specific make and model, then think again. Modern Dodge and Ram engines are sophisticated machines that require attention to important aspects of auto maintenance, which is why it's essential to use a genuine Mopar…