Tire Repair & Replacement in Santa Cruz, CA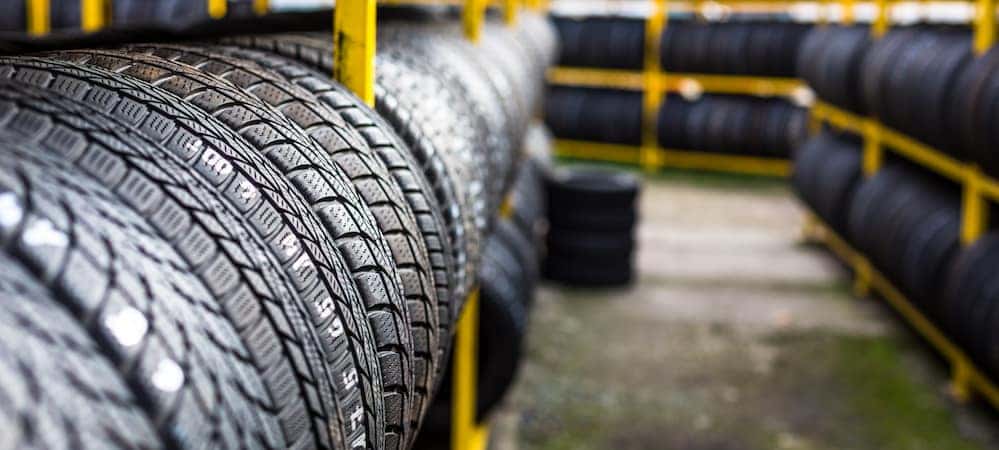 If your tires need work, it could be that you need a tire replacement or just a minor repair. Find out the best option for you with the help of the Dodge service team at Santa Cruz Chrysler Dodge Jeep Ram, serving drivers in Scotts Valley. Should you decide you're in need of tire repair or other auto service, make sure to check out our service coupons before you visit our Santa Cruz service center, so you can save on your required maintenance.
What Kind of Tire Damage Can Be Repaired?
In some instances, tire damage can be mitigated, thus saving you money, but it's important to bring your car in right away and not continue to drive on the damaged tire. In general, tires can be repaired if they've been punctured by a nail or another sharp object. You may also wonder, "Can you repair a run-flat tire?" While these tires are more durable and able to handle a bit more, they can't be repaired if they've been driven on with less than 15 PSI.
When to Replace Tires
There are many circumstances when your tires will simply need to be replaced:
Punctured by more than one sharp object less than 16 inches apart
Punctured in the sidewall or shoulder
Aging, dry, cracking rubber
How Much to Repair a Tire?
Tire repair costs varies significantly depending on the size and quality of the tires recommended for your specific make, model, and year. For an older subcompact sedan, you could be looking at just $300 or so, while tires for a high-performance truck or sports car could run you $1,000+.
Can I Replace Just One Tire?
Under certain circumstances it's possible to replace just one tire, but if the other three tires are reaching the end of their life, most tire centers will recommend that you replace all four in order to achieve optimal performance.
Do I Need an Alignment After Replacing Tires?
Depending on the conditions you drive in, it's generally a good idea to get your wheels aligned a couple times a year. Getting a wheel alignment when you're having your tires replaced is a good way to kill two birds with one stone and avoid having to book multiple appointments.
Get Your Tires Replaced Near Watsonville at Santa Cruz Chrysler Dodge Jeep Ram
If you're looking for the closest tire repair shop in Santa Cruz, schedule an appointment today with the certified technicians at the Santa Cruz Chrysler Dodge Jeep Ram service center, where you can also get your tire pressure checked, your oil changed, your car's shocks checked, and much more. If you have questions about tire replacement cost before your visit, feel free to contact us at (831) 824-6946. And before you go, discover all that Santa Cruz has to offer from the best tacos to the most interesting historic landmarks.
Related Posts from Santa Cruz Chrysler Dodge Jeep Ram
Your tire pressure light will come on if you experience a flat tire or if your tires need more air in them. Whichever the case, sometimes the warning light will remain on even after you address these issues. At Santa Cruz Chrysler Dodge Jeep Ram, we understand how frustrating it can be to have a light on your dashboard all…

Ram trucks are known for delivering dependable, robust performance to drivers in Capitola, but if you're looking to take your truck to the next level, you'll want to visit Santa Cruz Chrysler Dodge Jeep Ram's Parts Department to check out our Ram 1500 truck accessories. Our wide stock of genuine OEM parts and accessories is guaranteed to help keep…

If you're thinking about saving a few bucks by purchasing an aftermarket oil filter instead of the kind made for your specific make and model, then think again. Modern Dodge and Ram engines are sophisticated machines that require attention to important aspects of auto maintenance, which is why it's essential to use a genuine Mopar…